In July, the Brynmor Jones Library welcomed two work experience students from local schools. Sev and John both worked with staff for one week, and kindly agreed to tell us about their experiences.
Sev
My week at the Brynmor Jones Library started on Monday with a morning of induction and health and safety with Helen. During the week, I was shown a lot about how the library works.
I got a chance to work with the rare books collection in the Cube and created a display cabinet for the University Open Day. It was themed around tragedy and romance, with books including Oscar Wilde's The Picture of Dorian Gray, F. Scott Fitzgerald's The Great Gatsby and D. H. Lawrence's Sons and Lovers.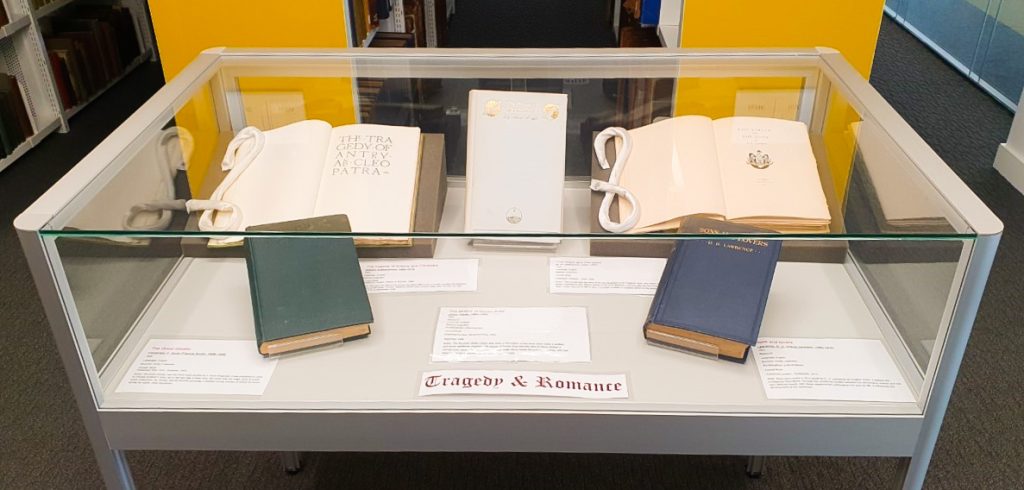 Between creating the display cabinet and researching the books used inside it, I got to work in Collections on the library database, and in the basement doing stocktaking. I was also in the Reading Room quite a lot doing available holds and KDL tagging.
Working with the rare books with Helen was my favourite part of the week!
John
This week at the University of Hull has been interesting and really enjoyable. When you mention a library, many people will have the image of a dull and boring place, but that's not always the truth – some libraries go above and beyond to make it interesting and useful to all, and the Brynmor Jones Library is one of them.
I also started making a display case of some of the rare books, which I found really interesting. My theme being war, I picked out some of the most memorable and impactful books as a way to remember some of the wars that shaped our country.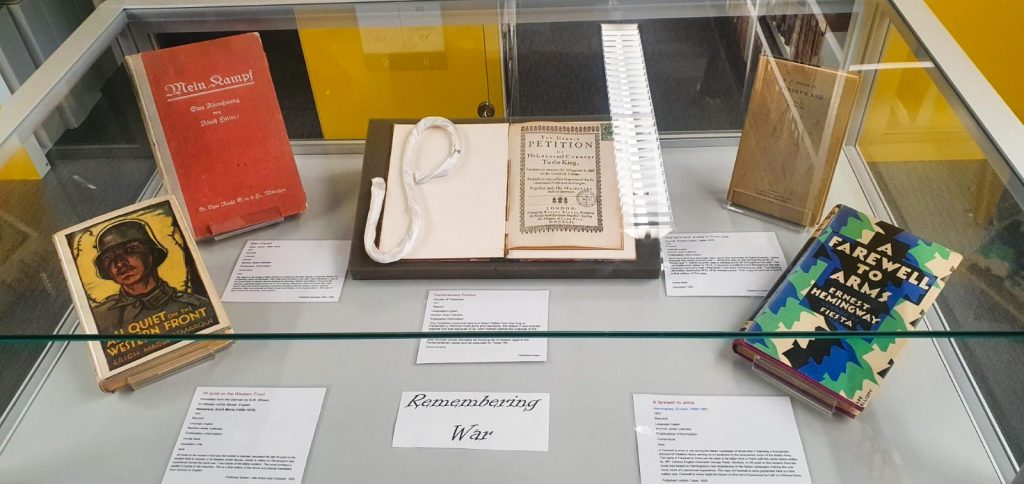 The library staff were very nice and welcoming, and they kept me busy and engaged. It was fulfilling knowing that I was helping out.
This post is authored by Sev and John, two of our work experience students (July 2022).