Joanna Rawnsley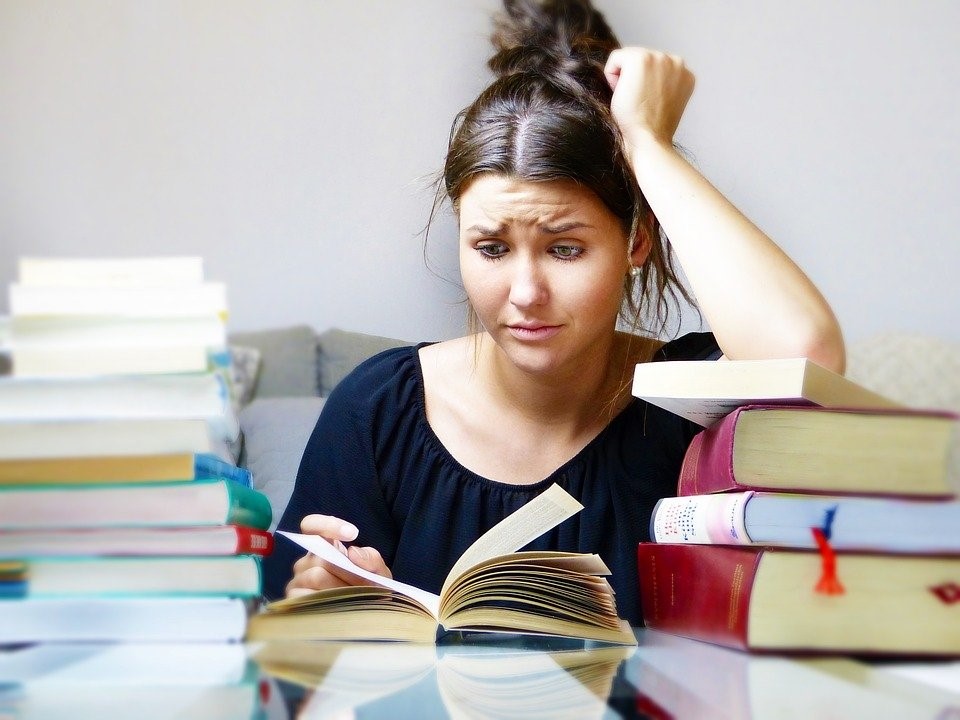 Stella Cottrell thinks so. Cottrell is the author of Mindfulness for Students (2018) which isn't only a book explaining what mindfulness is and how it can be useful, but it's also full of exercises which can help you learn how to be mindful.
What do you think of when you hear the term "being mindful"?
You may scoff thinking it's some mumbo jumbo about meditation and spiritual healing. You wouldn't be wrong, it is to do with meditation, but there is a reason mindfulness has been practiced throughout the world for at least 2500 years. It helps build your awareness and makes you more focussed. It can teach you techniques to help you in stressful situations and prevent you from becoming overwhelmed. These techniques can also help with productivity, therefore can be very helpful for students.
What is Mindfulness?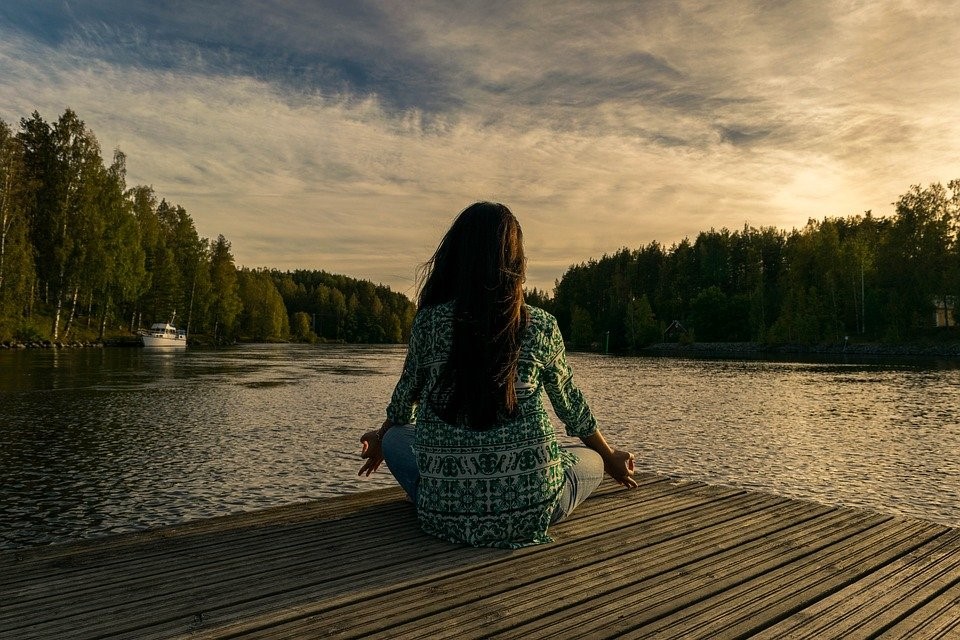 Cottrell simplifies it by not simply telling you but showing you by having you do an exercise – something we will do at the end of this post. For now, I'll tell you this, to experience mindfulness first you must stop. Stop moving, stop doing and simply be in the moment. Take time out of your day, even if it's five minutes to do nothing but be aware of your surroundings, your mind and body.
To become mindful, you are asked to simply observe, but this doesn't mean you must stop thinking. As we know this is almost impossible, and a misconception of mindfulness and meditation. You don't need to stop thinking but become aware of your thoughts. For example, if you were sat listening to your surroundings and thoughts emerged, you acknowledge them and then refocus on your listening.
As I previously said, the techniques you learn as you become more mindful not only help with your mental wellbeing, but also your productivity. You learn how to refocus your attention, not become as easily distracted and enjoy your studies. Yes, enjoy them.
How can mindfulness help with studying?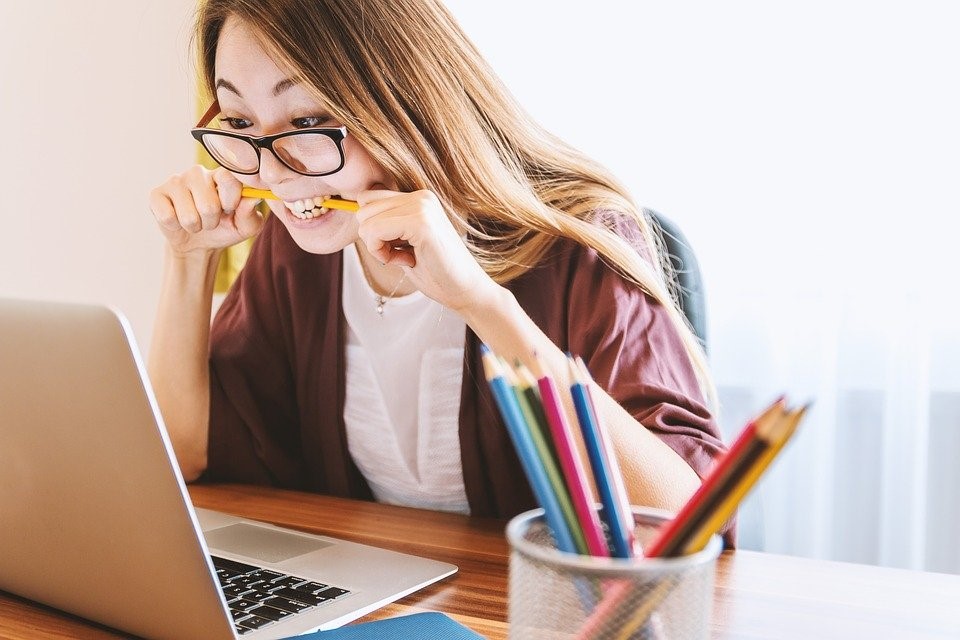 Firstly, you want to start every day mindfully. Don't worry this is incredibly simple and you will no doubt forget to do it sometimes to begin with but creating a new habit can take time. Be persistent and don't get annoyed with yourself for forgetting. Just tell yourself you'll remember next time and be proud of yourself for doing so.
At the beginning of each day, you want to do a meditation or mindfulness exercise, like sitting concentrating on your breathing or listening to your surroundings for 5-10 minutes. If you are unable to do this, you can bring the exercise to an activity such as brushing your teeth or even as you travel to campus. When doing this exercise set the tone of the day, what will you be doing and what do you want to get out of your day. By doing this first thing you are more likely to continue having this mindset throughout the day.
Speaking of the structure of your day, try and set time aside for meditation and/or mindfulness exercises. Again, this could be simply doing a 5-minute breathing exercise to help your concentration. It is also advised to do these before lectures and study sessions. If you're self-conscious about doing this in public, you could go to the chapel in Larkin or find a quiet place away from crowded areas.
When it comes to your study time you can also learn how to have a mindfulness approach to this time.
As first years we are, usually, eager to get started and excited about our studies, but as we realise how tough our studies can be at times our relationship with them may change and become more negative. We want to change our relationship with studying and how we think – yes this is still about being mindful. Being mindful, as I've said previously is becoming more aware of our thoughts and feelings and asking ourselves why we may feel negatively at times. Change how you communicate about studying.
Do you have an essay coming up that you'd rather not write? Before you start your assignment why not sit for a moment and think about how this could be enjoyable. Is the topic something you're interested in, have you enjoyed learning about specific things related to it, what are they? Does this essay relate to something you want to do in future? Try not to divert from your assignment by daydreaming about the future though, set a 5-minute timer and allow yourself this space to feel positive about the assignment. You'll find yourself enjoying your study time a lot more if you go into it positively.
Continue learning how to be mindful
I have only touched the surface of mindfulness in this post, but I hope you have found something useful here. If you wish to learn more about how mindfulness can help your studies, I highly recommend Stella Cottrell's book, Mindfulness for Students. It is full of exercises you can do to help with studying.
A mindful exercise
Set a timer for 5-minutes.

Close your eyes and smile gently to loosen your face muscles, then relax your face.

Bring your awareness to any sounds you hear, don't describe them just notice them.

If you notice your mind beginning to wander, try not to get irritated or annoyed, simply bring your awareness back to what you hear.

When the timer goes off, open your eyes, stand up and stretch.

Now you can go about the rest of your day. Have a good one and remember to stay hydrated.
Joanna has also written an excellent post on Looking After Your Well-being Whilst at University which links well to this topic.