In the past 30 years, there has been much debate over whether music can help you study. In 1993 Dr Gordon Shaw reported that a group of college students increased their IQ by as much as nine points just by listening to classical music. However, 10 years later some researchers looked into it and discovered very little evidence for this. This does not mean music has no benefits and though it can't magically make you more intelligent there are ways, we can use it to assist in our studies and it may also help our brains in other ways.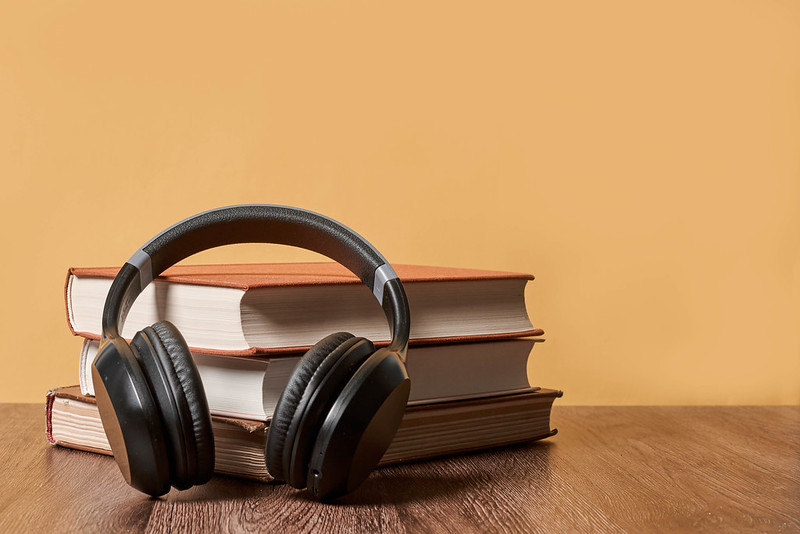 Marco Verch Flickr (CC BY 2.0)
Music as a reward
You probably remember those long nights of studying; you tell yourself I'm going to study this subject till this time, and you think you've planned everything perfectly. However, you find yourself losing motivation and by the end of the session you've only done half of what you wanted. This is where the reward method comes in, you promise yourself a reward for the end of the study session, such as the latest episode of a show or eating that delicious Ice Cream. Well, this works with music too, research from 2019 suggests music can activate the same reward centres in your brain as other things you enjoy. Rewarding yourself with your favourite music can provide the motivation you need to study, so you can listen to all your favourite music during study breaks.
Memorization
According to a 2014 study, listening to classical music while not making you more intelligent seemed to help people perform better on memory and processing tasks. These findings also suggest certain types of music can help boost memorization abilities and other cognitive functions. Music helps stimulate your brain, similar to the way exercise helps stimulate your body. The more you exercise your muscles, the stronger they become and much in the same way this stimulation is like a cognitive workout for your brain.
Increase focus
According to a 2007 study from Stanford University School of Medicine, music specifically classical music, helps your brain absorb and interpret new information more easily. They also found that music can engage your brain in such a way that it can train you to pay better attention to events and more accurately predict outcomes. So, when you are studying if you struggle to make sense of new material, listening to music could make this process easier. You can also link the ability to make better predictions about events to reasoning skills. Improved reasoning abilities won't help you pull answers out of thin air, but you may notice a difference in your ability to reason your way to these answers based on the information presented.
Other ways to use music for study
Music can also help reduce stress and promote a more positive mindset. Studies have shown that a good mood generally improves your learning outcomes. You'll likely be more successful in your studies when you're feeling good. Also, if you are musically inclined, you could consider writing a song based on what you are studying as our brain seems to process learning songs differently, making it easier to remember. For example, have you ever listened to a song you haven't heard in a long time and out of nowhere you can just remember the words.
Music to avoid
Whilst research suggests music may benefit your studies it may not always help:
If you listen to loud music with lyrics while trying to read or write it tends to be less efficient and you may come away not making the most of your study session.
Loud or agitated music can adversely affect reading comprehension and mood, making focus more difficult.
Some Students who use music to help them memorize may need to listen to music while taking the test in order to reap the benefits of this study method,
What could you listen to?
As we've discussed most research suggests music without lyrics is the most beneficial for study so when choosing music for studying here are some genres you could try.
Classical – Most classical music is mainly instrumental
Electronic Music – As long as it's not really loud and has no lyrics
Ambient – A form of instrumental music that uses layers of sound rather than a structured musical beat or melody meaning it has less distractions.
World Music – Various kinds of ethnic, folk, and indigenous music from around the world even songs with lyrics might work as long as you don't know the language.
Instrumental Jazz – If you stick to more mellow songs.
Instrumental and Atmospheric Rock – If they aren't loud songs
How to listen to your music?
Most streaming services like Spotify have playlists designed for studying. Whilst you can listen to these for free on some services you can subscribe and get a student account with a discount (available on most streaming platforms) and you won't get blaring adverts. Most streaming services like Apple Music or Amazon Music have similar playlists, or you can create your own. YouTube is probably the best free source for music although you may get some adverts. Here are a few study playlists you could try.
Spotify Playlist
Apple Music Playlist
Amazon Music Playlist
YouTube Playlist:
This article was written by John Weightman, Digital Skills Intern