Katie Austin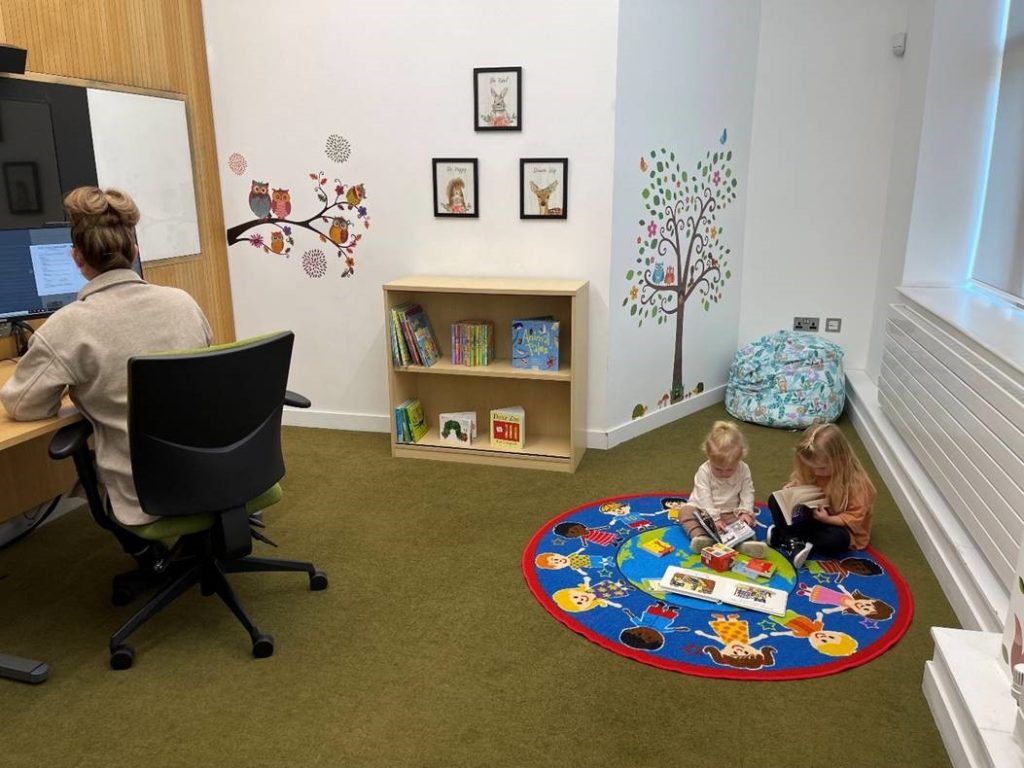 As an inclusive and welcoming campus, we are delighted here at the Hull University Library to launch a study room for students with children. A third of our student population are mature learners, many of whom are also managing family life as well as academic studies.
The large group learning room on the ground floor has been converted into a child-friendly room which can be booked out for students needing to access the library facilities whilst also juggling childcare.
So if you have a deadline looming during school holidays, need to drop in to print something out or simply prefer studying in our wonderful library building, please know that your children are very welcome to join you.
The ground floor is pushchair friendly and we also have a baby change and nappy disposal bin located within the café toilets.
If you need books collecting from the library floors, you can use the Library Live Chat to make a request during staffed hours. A member of staff will gladly bring these over to you.
The Family Room aims to take away any added pressures students with children may face while completing their academic studies on campus. Feedback from previous students with children has been overwhelmingly positive and we look forward to welcoming our first bookings throughout October.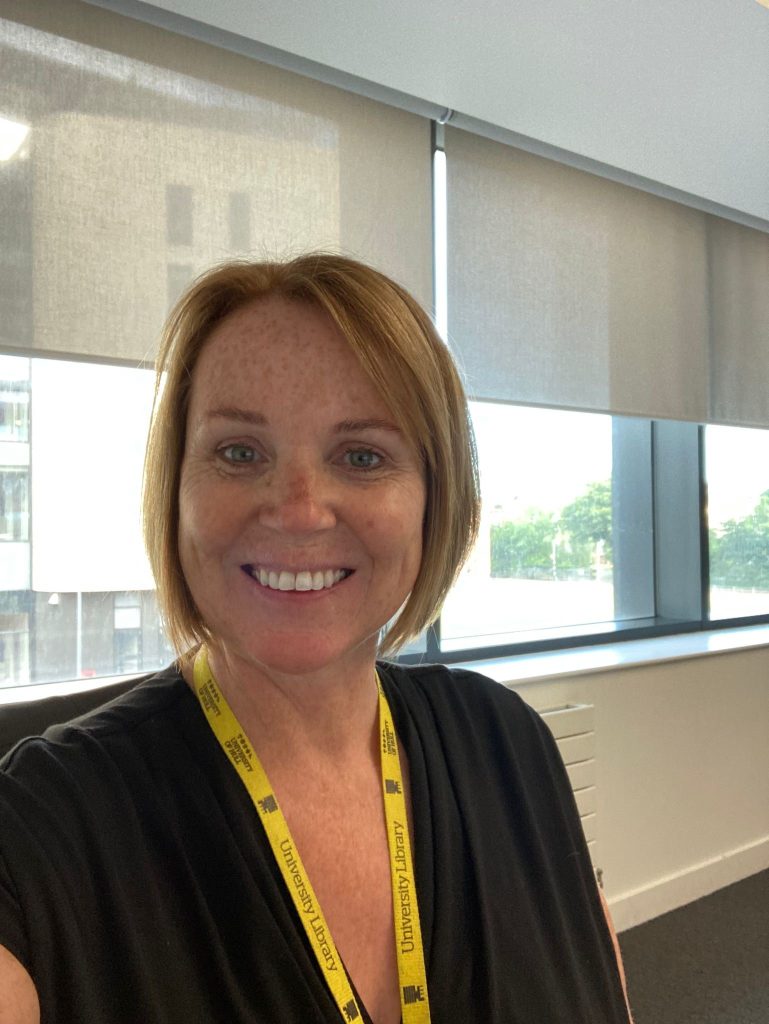 As always, please direct any comments or suggestions to the Library Feedback page.
I would like to acknowledge the excellent work of Katie Austin, our Equality Diversity and Inclusivity Coordinator who has meticulously planned for this launch. It's been a long time in the making.

Ali Craig
Operations Director & Head of Customer Experience